Athletics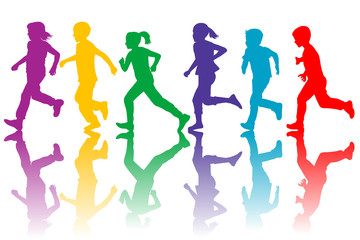 Running is a great way to stay active, healthy, and to have fun! Windsor Park offers two programs to build student skills for both long and short distance running. Our running clubs practice two times a week in the fall and winter season.
Cross Country Running Club
In the fall, athletes train for long distance races. Our Cross Country Running Club participates in the Harrier and Fall Classic Races, and has a history of placing very competitively.
Relay Running Club
From January to April, athletes train for relay races. They learn to run on a team, passing the baton amongst team-mates. Our Relay Running Club participates in a variety of races such as the Running Room Games, the Harrier Relay Races, and/or the Klondike Relay races. Windsor Park has a long history of gold and silver medals at these events.
"We have extremely dedicated and supportive coaches who train both teams. Having these running teams helps build strong bonds between students and school pride."
- Robin, Grade Six