Registration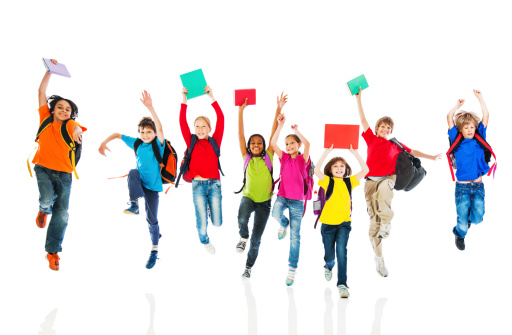 KINDERGARTEN REGISTRATION
Children who are five years of age on or before December 31, 2020 may register in Kindergarten‌ for the 2020-2021 school year. If you do not live within the Windsor Park boundaries, you will be required to participate in the Random Selection Process. Learn more about the Kindergarten registration process, dates and deadlines here.
REGISTRATION FOR GRADES 1 - 6
FOR STUDENTS NEW TO EDMONTON PUBLIC SCHOOLS
Because schools remain closed to students and visitors due to COVID-19, new student registrations will now be submitted online. If your child is new to the Division, you must complete our school's online registration form, fill out and upload the Student Registration form and submit supporting documents before your child(ren) can be registered for the upcoming school year.
Our school will no longer accept printed registrations. Do not drop off student registration forms at the school.
Submitting a registration package after the deadline of April 15, 2020 may limit your options to schools with available space. Learn more about registration dates and deadlines.
FOR STUDENTS CURRENTLY ENROLLED IN AN EDMONTON PUBLIC SCHOOL
Each spring, parents across the District pre-enrol their child in their school of choice to attend next year. Pre-enrolment helps families plan and allows schools to prepare based on the number of students expected to attend in the fall. Whether your child is staying at the same school or changing schools, all students need to pre-enrol.
Sign in to your Parent SchoolZone account between 9 a.m. on March 9 and 4 p.m. on April 15, 2020 to select your child's preferred school for the 2020-2021 school year.
When you sign in to your parent SchoolZone account on your computer, tablet or smartphone:
choose the "Next Year" tab

select the name of the child you are pre-enrolling

follow the instructions to select your child's preferred school for next year
For more information on the pre-enrolment process, click here. If you are currently enrolled in an Edmonton Public School, do not live within our Windsor Park boundaries, and would like to enroll your child at Windsor Park, you will be required to participate in the Random Selection Process.
HOW TO REGISTER
You will need to use an existing Gmail account or set up a free Gmail account to fill out the online form. This helps us protect the privacy of your personal information.
STEP 2: UPLOAD A COMPLETED
STUDENT REGISTRATION FORM
AND SUPPORTING DOCUMENTATION
Upload copies of the following documents:
a completed, signed Student Registration form (fill out the form electronically, print a copy and scan the completed copy, or print and take clear photos of each completed page.)
2 confirmations of address for the student's parent/guardian (see below)
legal proof of the student's name, citizenship and birthdate (see below)
All documents must be uploaded in order to submit the form. Please ensure that you are providing clear photos and the entire page is visible for each document submitted.
Examples of accepted documentation:
Legal proof of student's name

Confirmation of address

Canadian provincial birth certificate
Canadian citizenship document
passport
student visa

driver's license
utility bill
home insurance
property tax bill

In some cases, immigration documents (e.g. landed immigrant documentation or a Permanent Residence Card) may also be required. Visit Citizenship and Immigration Canada for more information.
In some cases, you may be asked to provide more than one of the above.
OTHER WAYS TO REGISTER
Families who are unable to register online can mail their completed Student Registration form and copies of their supporting documents to the following address:
Central Records
18004-116 Avenue NW
Edmonton AB T5S 1L5
To be part of Edmonton Public Schools pre-enrolment process, we strongly suggest families register online to ensure their documents are received before 4 p.m. on April 15, 2020, in case postal service is interrupted.
CONFIRMING REGISTRATION SUBMISSION
Once you have submitted your completed student registration form and supporting documents, we will review all of the documents. This does not mean your child has been enrolled at the school—we will contact you to let you know once your child is enrolled.
We will contact you if we need clarification about any of the documents you submit.

WINDSOR PARK SCHOOL BOUNDARIES
The Windsor Park School boundaries exist on the north side of 82 Avenue, the west side of 112 Street, and both east and south of Saskatchewan Drive. For a map view of the boundary area, please visit https://epsb.ca/schools/windsorpark/ and click on Attendance Area Maps.